>

>

North Quarter Farm - Oval Metal Sign 18x12 inches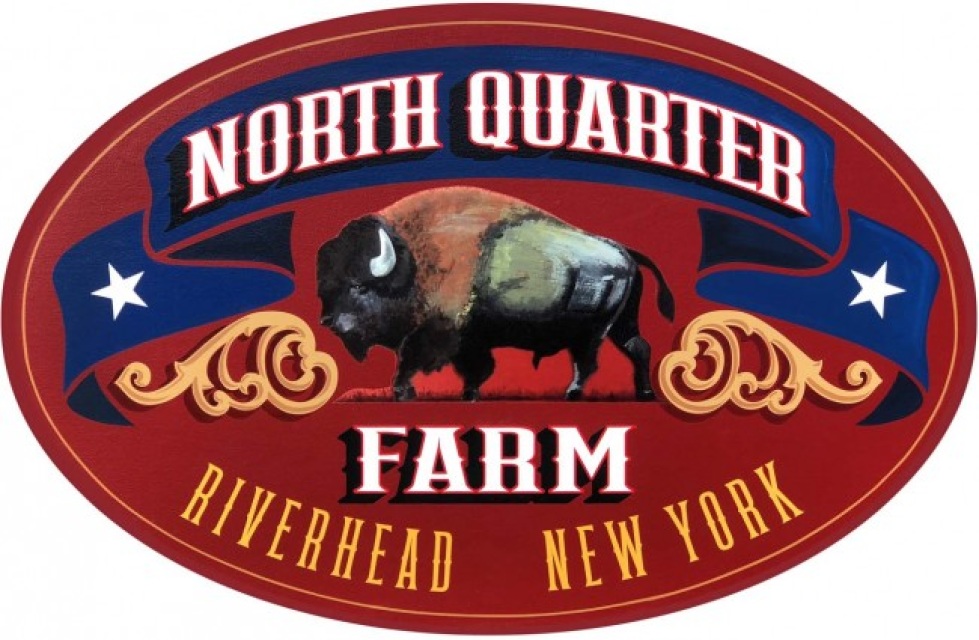 North Quarter Farm - Oval Metal Sign 18x12 inches
Made in U.S.A. from 100% American Steel.

Since 1985 the owner of North Quarter Farm and Tweed's Restaurant and Buffalo Bar in Riverhead, NY has supplied Long Island's East End with bison burgers and steak fresh from his farm.
Initially starting with the purchase of two pregnant bison from Custer State Park located in the Black Hills of South Dakota, the North Quarter Farm now boasts over 300 bison on 250 acres of Long Island farmland.